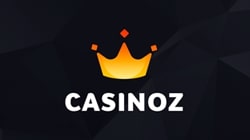 Jacks or Better

How to Play Jacks or Better
Jacks or Better is a traditional video poker with standard rules (they are available in
a separate article
). According to them, players receive payouts for collected poker hands. They have an opportunity to exchange any number of cards once for free.
A standard 52-card deck is used in this game. The dealer always shuffles cards before each deal.
Customers may play only a single hand. It is possible to wager from fifty cents to one hundred euros (for example, at Unibet). The maximum bet does not provide additional benefits.
During the gameplay, the user makes a bet. Then he or she receives five cards. They are placed face up. He or she can choose the cards to hold, the others are exchanged for free. If poker hands starting with of a pair of jacks are collected, they are paid in accordance with the following multipliers:
Pair - 1:1
Two pairs - 2:1
Three of a kind - 3:1
Straight - 4:1
Flush - 6:1
Full house - 9:1
Four of a kind - 25:1
Straight flush - 50:1
Royal flush - 500:1
Users can collect obtained payouts later. Customers are invited to take part in a game on equal chances. It is implemented in a way that is traditional primarily for slot machines. It is necessary to predict either color or suit (selected by the user) of a hole card. The correctly predicted color doubles the amount. If you guess the suit, the payout will be multiplied by four. It is allowed to play a few times, but there is a maximum, which can not be exceeded. It is equal to the payout for a royal flush taking into consideration the current wager.
According to developers, if you play Jacks or Better in accordance with the basic strategy, you may rise the theoretical payout percentage to 98.88%.
Jacks or Better Interface
Now we are going to say a few words about the inscription of interface:
Bet Value is used to select the bet size per round
Deal allows receiving five cards
Round Win shows the payout per round
Collect is used to collect the payout
Gamble activates a game on equal chances
Balance shows the number of credits on the account
To select the cards that you want to hold, click on them with the mouse. The game offers advices, but you are not obliged to follow them.
Potential payouts for poker hands are indicated in the paytable located above the cards. They are provided in accordance with the current bet.
A button that has a shape of gear is located slightly to the left. It opens the section with the description of common rules and settings. They provide the opportunity to adjust the sound, remove the offer of the risky game, and open the history of recent rounds. It is also allowed to increase the screen size.
There is no point in downloading this video poker. Its flash version can be run on the site directly in the browser.
Conclusion
This model seems to be a good-quality version of the popular game. It has a cool design, interface that is prepared for the convenient use, intuitively understandable control panel, and high theoretical payout percentage. In short, it is possible to use it both for the primary familiarization with Jacks or Better and for betting real money if you cannot find a more profitable version.
Recommendations
on how to play Jacks or Better video poker
can be found on a special article published on the website Casinoz. We recommend that you should become familiar with these advices and have a practice before you start making real bets.
Play Jacks or Better in Indian Casino for Real Money
Users can test it for free or risk their own money at Unibet Casino. In demo mode it is possible to run this game without registration. This model can be found in other establishments operating on the platform of Relax Gaming.
Your opinion about Jacks or Better is very important to us. Share your experience in the comments. Users can rate this game using ten asterisks located below.