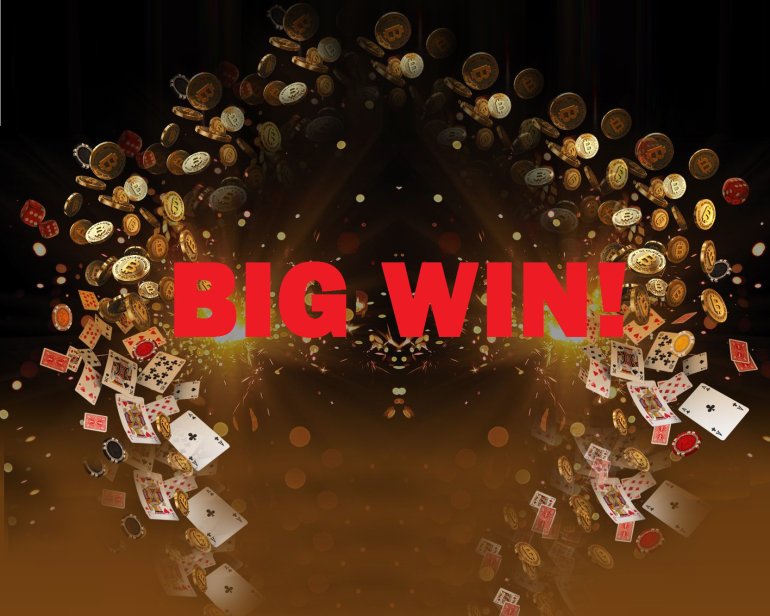 Every gambler dreams to win a huge jackpot one day that will forever change his/her life for the better. Even the most pragmatic and skeptical users in their hearts hope to win a huge jackpot or get into a fantastic white stripe, which will bring huge payouts.
Probably, such expectations are the main reason that makes people sit for hours at a casino, buy lottery tickets for years, patiently hit the buttons of a video slot and storm poker tournaments.
Most customers are not so lucky in a lifetime. Huge winnings are not frequent in gambling, otherwise, all operators would have gone bankrupt long ago. Nevertheless, every fan of gambling entertainment has a chance to become a millionaire overnight, if, of course, he prefers games that allow him to claim huge payments.
This article tells about the most incredible winnings that have entered the history of gambling. In each of the cases described below, it is not only the amount of the payment received that surprises. They are also associated with other funny (sometimes creepy) details.
"Honey, let grandma go first"
On May 2013, Gloria McKenzie set a record in the Powerball lottery. The 84-year-old woman won $590 million dollars. The odds of winning were 1:175 000 00.
The old woman bought a ticket at a supermarket near her home. It is interesting that in the queue to the lottery kiosk she missed ahead of an unknown visitor standing in front of her. She picked up the top ticket in the stack. So the winnings could go to another guy, but it was "caught" lucky grandma.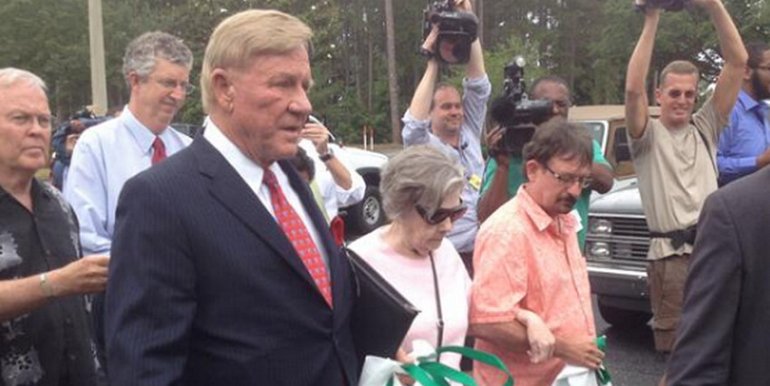 By the way, be careful not to fall for the bait scammers:
The Gloria Mackenzie charity, which allegedly sends money to everyone in need, has no connection to the lottery winner.
These are scammers, fishing funds from gullible users.
Short-lived happiness, Cynthia Jay-Brennan
In 2001, fortune played a cruel joke with the waitress Cynthia Jay-Brennan. Playing video slots, the girl received thirty-five million dollars. At that time it was the maximum jackpot received on slot machines.
She immediately quit her job, married a guy she had been dating for a long time, and set off on a long journey around the world. But Cynthia's plans did not come to fruition. She hadn't even had time to enjoy the unexpected wealth.
A few weeks after winning, she was in a car accident. Her sister was killed in the accident and Cynthia was left confined to a wheelchair. Her body was completely paralyzed from the chest down.
Elmer Sherwin - the Megabucks Conqueror
The legendary Megabucks slot machine is probably the most famous video slot in the world. Its huge jackpots are chased by millions of users, but only a few manage to succeed.
Elmer Sherwin won it twice. In 1989, playing at the Mirage casino in Las Vegas, he broke $4.6 million on Megabucks. Sixteen years later, Elmer stormed a slot at Cannery, and he was even luckier. His jackpot was twenty-one million dollars.
By the way, Sherwin on a personal example proved that legends of the Megabucks curse have no basis. The lucky one who conquered the treacherous slot, lives a normal life after both victories, enjoying his millions.
Conor Murphy and his fantastic bet
One of the most important events for British fans of racing is the Cheltenham Festival. It gathers the rich fans of racing betting.
In 2012, the protagonist of the festival was a young man named Conor Murphy. He won one million pounds, at last year's bet.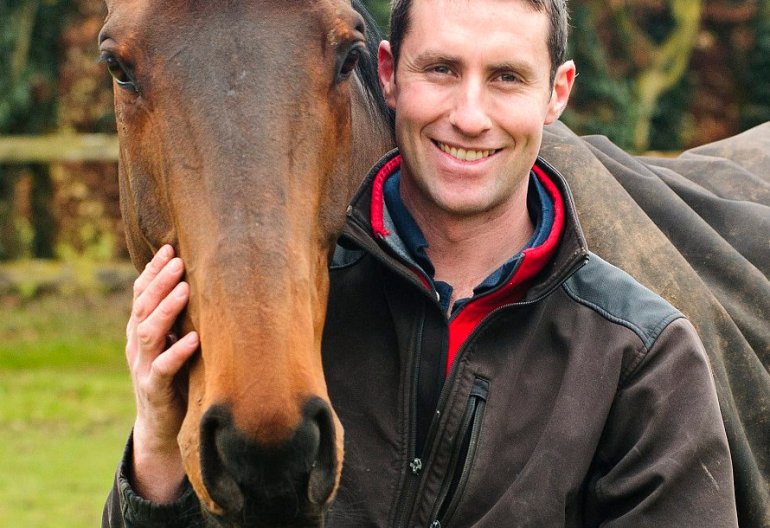 At Christmas 2011, Conor made a bet of the "Express" or "battery" format, predicting the winners of five races. All the horses he pointed out came to the finish line first, which allowed him to win a large sum.
People who understand horse racing know that it is very difficult to guess five winners a few months before the tournament. That's why Conor immediately became a local legend.
All life in one bet
Everyone who is even a little interested in the world of gambling has heard about this guy. In 2004, Brit Revell Ashley ventured all his savings at roulette.
He sold the property, withdrew money from the bank account and collected cash. It turned out a little over $135,000. With that amount, Ashley headed to Las Vegas. He chose roulette at the Plaza casino.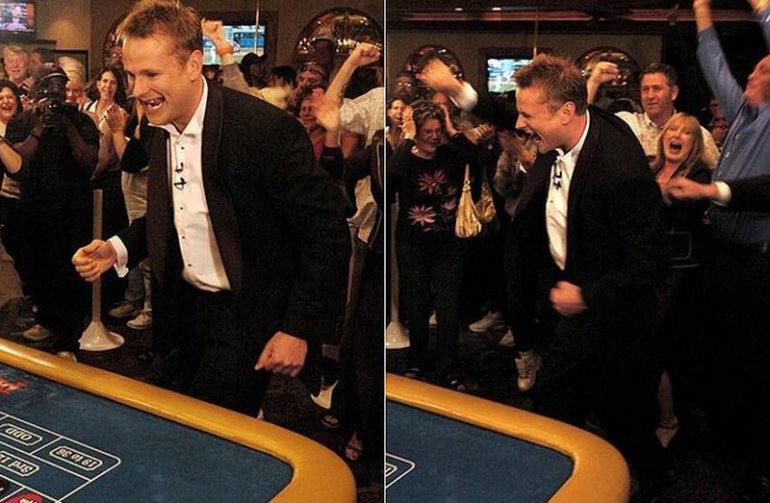 Revell put all his money on red. The ball stopped at seven, which meant Ashley had won. Leaving a tip to the croupier, the guy cashed the winnings in the cash register and left the casino. He later opened his online poker room.
Don Johnson's wave of luck
Everyone can win a huge amount of money in the lottery or hit the progressive jackpot on the video slot. It is much more difficult to beat a casino on blackjack. But it is even harder to overcome several gambling houses one by one.
This managed Don Johnson. No, we are not talking about a famous actor, but about a simple guy who is not even a card counter, although he plays blackjack on a professional level.
In 2011, he cause a stir in the Atlantic City, when in the course of one session he beat casino Borgota, Tropicana and Casino & Spa. Then he took with him about fifteen million dollars.
A generosity that knows no bounds
On July 2011, Colin and Chris Weir won the EuroMillions lottery 161 653 000 pounds. But the impressive sum was not the only reason the world was talking about the Scottish couple.
Unlike most of the lucky ones, they did not spend all on luxury. Colin and Chris bought expensive gifts for all the family, friends and acquaintances. Some friends got luxury cars and other more than generous gifts.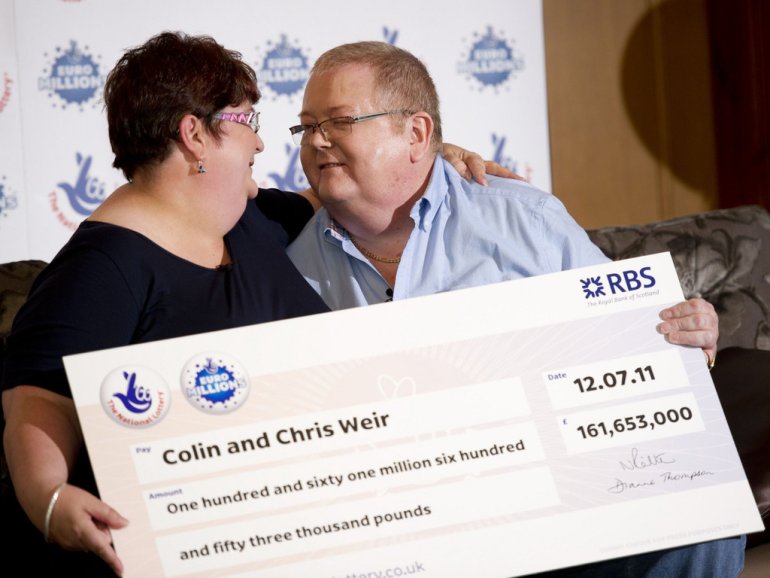 In addition, they engaged in charity, establishing the Weir Foundation. The local football club was also lucky. He got several hundred thousand pounds.
Where can you win a huge amount?
With the development of gambling on the Internet to compete for huge payments can be without leaving home. The mass of options:
Online lotteries of leading operators from different countries; Slot machines with progressive jackpots; High limit gambling; Large-scale casino tournaments with huge prize pools; International poker tournaments and so on.
Now you can hit the jackpot, playing even on a mobile phone.
But remember that the chances of winning are minimal. The bigger the jackpot, the more players claim it. Realistically assess your opportunities.
Conclusion
Of course, it is impossible to cover all the stories about incredible winnings in one article. For other interesting cases related to large payments at casinos, lotteries, poker, and betting, read the sections "Famous high rollers". We also recommend that you read the materials from the "100 greatest scams" series.
Have you ever won big in casinos, slots, lotteries, poker tournaments or sweepstakes? Share your personal experiences in the comments.