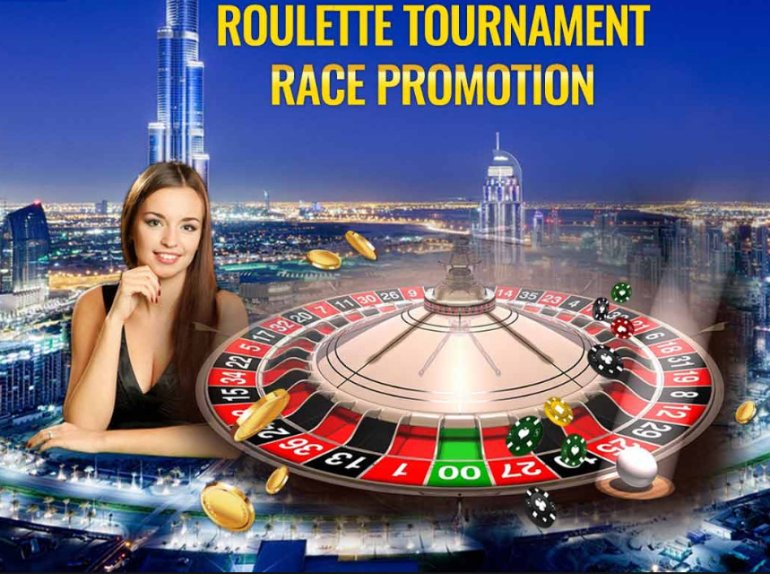 Look at European roulette (Casinoz strongly discourages readers from playing the American version) from the house-edge perspective. You will see the wide variety of bets gives a player equal chances of winning. While playing other games with stakes that promise big payouts is usually extremely unprofitable, it is not typical for roulette.
This allows participating in online roulette tournaments wisely, correcting the strategy depending on the gaming situation.
On the one hand, you can place bets on red/black and win at 1:1.
On the other, betting on a single number can win 35:1.
Concepts of the cautious and aggressive game in tournaments fade at online roulette, as each participant can make multiple bets at once.
Strategy Tips on Roulette Tournaments
We offer you the following strategy that allows you at least to survive till the end of the tournament.
The idea is to use the main part of the bankroll for the bets suggesting small payouts. Even a low bet on a single number or split will bring good profit if you're lucky.
To make it easier to understand, let's consider this example.
Let's say you start at 1000 credits.
You should first estimate the number of spins (drawings) you can participate in.
Based on this, evenly distribute your bankroll.
Let's assume you have time to play 25 spins.
Therefore, you have to bet about 40 credits during each of them.
You should bet 30-35 on even money and the rest – on splits (bets on two numbers) that are paid 17:1.
If the situation develops favorably for you, you can stick with such tactics till the end of the tournament.
You should play more aggressively if you are treading water or gradually losing.
Increasing the number of bets on splits or replacing splits with single numbers may help.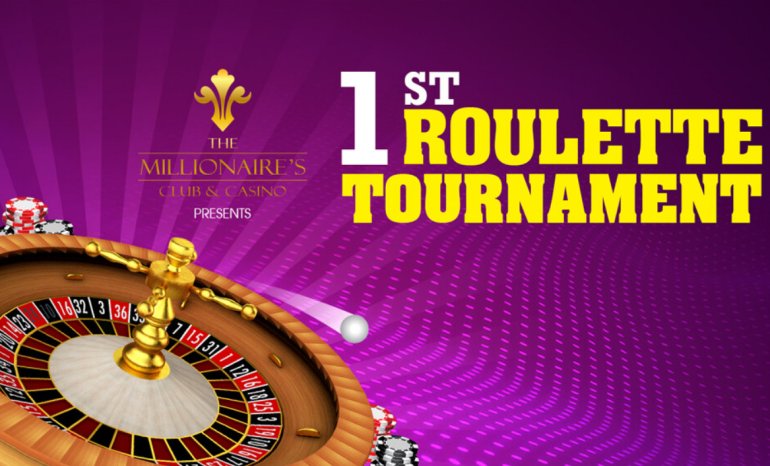 Further guidance.
In conclusion, we would like to offer some practical tips from pro players. Hopefully, it helps you avoid stupid mistakes and improve your chances.
Collect information. Before you apply for a tournament, make everything clear. Time, prize fund, number of prize winners, and prize fund distribution are shortlist of things to know. Ensure you read the T&C on the casino's website and contact customer service.
Be realistic about your chances of winning. Try to find out how many players have already applied for the tournament. Studying the T&C, sort out if the high rollers have any preferences. Think if you can compete with them.
Weigh all pros and cons. Are the prizes good enough? How impressive is the prize fund in general? Is this tournament worth wasting time, energy, and money on? Give yourself honest answers to these questions.
Be aware of the time difference. Don't forget to check the time zone of the tournament. This silly mistake has failed many roulette tournament fans.
Check your schedule. This is especially true for the participants of large multi-stage tournaments. Can you make time for all the rounds?
Watch out for the opponents. If you have an opportunity to follow the leaders' results, use it. You can go all-in at the last minute if you see no other way to win. If you're holding on to a prize place, it makes sense to stick with the chosen strategy and buy time. This is especially appropriate when other players are behind.
Don't fall for gambling. Control yourself. Don't try to go all in ahead of time. Don't raise bets unless you have to. In other words, be able to control emotion even in critical moments.
We hope advice from roulette professionals will help you win in the tournaments.
Possible Difficulties in Roulette Tournaments
During a roulette tournament, you may face certain reefs that will spoil the impression of the event or won't let you participate. We highly recommend studying the T&C and checking out all the nuances with customer service before you apply.
You may face the following:
Restrictions for the residents of some countries.
Ban on participating in several tournaments simultaneously.
Wager requirements for prize payouts, etc.
Be mindful.
Where Can I Play in Roulette Tournaments?
Many online casinos hold roulette tournaments. It can be regular events or sorts of anniversary or holiday tournaments.
We recommend you choose only honest and trusted online casinos.
The good idea is to join the Casinoz forums to be up to date about the upcoming roulette tournaments in the best online casinos, as well as current promotions and other important news.
Summary
Some players succeed in tournaments, making high bets on single numbers. You can guess one single number and become an absolute leader due to the payout size. On the other hand, if fortune doesn't smile on you, you can get eliminated from the tournament in a few minutes.
As we have already said, roulette bets feature the same house edge, so many strategy options exist for such tournaments.