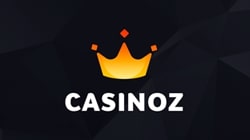 Blackjack

How to Play Blackjack
This is a classic european blackjack designed for online casinos. Six decks of fifty two cards each with no jokers are used in this game. All cards are necessarily shuffled before each deal, that's why discarded cards are not held in a tray till the shoe is over as it may be in offline casinos.
The aim of the game is to beat the dealer. To make it, you need to score more points that he has, never exceeding twenty-one. It is also possible to get a payoff on overtake on croupier's hand, by insurance and in some other ways described below.
It is possible to play on one-five hands. Bets per each of the hands may be same or different. The game accepts from one to fifty euro per box, although the betting range may vary for some specific online casinos.
The general rules of blackjack are discussed in the special article at Casinoz. We would like to list the features of Blackjack by Playson below:
The dealer deals one face-up card to himself.
The dealer stands on any seventeen.
In case of twenty-one, it is prohibited to take cards on box.
Double is possible on any two first cards.
It is possible to split cards of same value.
Blackjack is not counted on boxes after split.
Split aces are dealt with one card each.
Insurance against blackjack is provided in case of face-up ace on the dealer's hand.
It is possible to make surrender and quite the game for half of the bet.
Payoff indexes are common here: regular boxes are paid 1:1, blackjack is paid 3:2 or 2:1 by insurance against blackjack on the dealer's hand.
According to the producer, it is possible to reach 99,43% payback playing this game by the optimal strategy.
Gameplay
The gameplay of Blackjack developed by Playson includes traditional stages. The user places bets per one or few boxes and receives two cards on each of them. Then he or she takes decisions by all hands and the croupier deals cards to himself.
Then ranks by all positions are compared. Winning combinations are paid, while bets from losing boxes go to the casino.
All details and particularities of specific gaming situations can be clarified while free testing of this model.
Blackjack Bonus games
Side bets, prize payouts, bonus rounds or any other special features of the gameplay are not suggested on Blackjack by Playson.
Blackjack Interface
Now a couple words about functions of different elements of the control panel:
Payments – payoffs;
Rules – rules of the game;
Credits – quantity of credits at the balance;
Bet – an amount of the bet;
Paid – an amount of the win.
Controlling buttons are situated below the table. Most of them are marked with user-friendly images, but some titles show up when you hover the mouse:
Insurance – insurance against blackjack;
Fold – surrender;
Stand – take no more cards on the box;
Hit – take another card;
Double – make double;
Split – split cards in two hands.
The user's settings provide an opportunity to switch off the sound and maximize the screen.
Blackjack by Playson was designed for browser mode. You won't install any special software to your hard drive. It is also possible to play from smartphones and tablets.
Conclusion
This model offers pretty profitable rules with attractive features by many points, including terms of double and surrender. Due to this it is possible to decrease the casino advantage to the minimal value. Other advantages of this model are features of the design and control panel, cool graphics, access to the settings and etc.
We highly recommend the beginners to learn the
basic strategy
and read advices by blackjack from our experts. You can find special publications by this topic in the special department of our website.
Play Blackjack in Indian Casino for Real Money
It is possible to test Blackjack by Playson free directly at Casinoz. Real bets are accepted in the online casinos powered by Playson. You can find their reviews by links at the logos presented below.
We have also made a video-review of Blackjack by Playson to show all features of this model.
Please write your responses about this game in comments and rate it with stars.