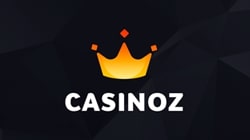 Legend of the Nile

How to Play Legend of the Nile
«Legend of the Nile» online slot machine has thirty six symbols at the screen, located in 6x6 order. There are no reels and active lines here.
An amount of the total bet must be thirty fold. The slot accepts up to five coins from two cents to one dollar value per position (from sixty cents to thirty dollars per round). Limits may vary at some online casinos.
«Legend of the Nile» is provided with seven basic symbols, Wild, bonus symbols, free spins, prize rounds, a progressive jackpot, a gambling feature and other interesting options.
The ordinary symbols form winning combinations by Cluster Wins system of minimum four same elements. They have to touch each other by sides vertically or horizontally. Combinations can be strait or bent. Multiply winning chains are possible in result of a round.
Wins are calculated by special indexes from x10 to x20000, provided by the rules for each of the possible combinations. They are multiplied by the bet (1/30 of the total bet).
Symbols included into winning combinations explode as soon as payoffs are made. This is Exploding Wins feature. Empty room is take by elements situated above and new images. This feature has unlimited launches. It goes on while new combinations are being formed.
If you make a combination, you can collect money right away or try to increase the payoff in the gambling feature. It is possible to put whole win or a half of it to the risk. If you choose to risk, you would have to play heads or tails. If you win, your bet is doubled up. Otherwise, you lose the money.
Please read about special symbols and bonus options below in the review by Casinoz.club.
Legend of the Nile Symbols, Wild, Scatter
The gaming symbols, imaged at the screen of «Legend of the Nile», are stone signs with images of gods, sacred symbols and other illustrations.
Following elements are provided with advanced functions:
Wild (pyramids) forms combinations by general rules. Moreover, this symbol replaces basic icons when necessary.
Ra (the god) is paid even for single symbol. The more such icons at the screen, the higher the multiplier is. Payoffs are calculated by the total bet. Images of Ra fill ra Power Bar and may bring free spins or jackpot.
Anubis (the god) forms combinations on its own and triggers free spins.
Isis (the goddess) also brings wins on its own and triggers prize spins.
Potential payoffs by combinations can be found at multiply pages of pay table.
Legend of the Nile Bonus games
Prize features of «Legend of the Nile» have been named after three gods. Their portraits fill proper counters:
Ra Power Bar consists of numerous cells and few kay levels. Each symbol with image of Ra takes a single positions. The farer you manage to get during the feature, the bigger your prize. It can be free spins, bonus payouts or a jackpot.
Anubis Trail – this counter grows with each combination made of Anubis images. As soon as it reaches necessary scale, prize spins begin.
Isis Trail is another counter, which works by same rules as Anubis Trail. It also trigger free spins.
Now about the bonus options:
Ra Free Spins – you can get from eight to fifteen free spins in this feature. Payoffs are calculated by extra multipliers.
Anubis Free Spins – an amount of the stake during Anubis free spins depend on all bets you've placed during the session. All payoffs are tripled. Some symbols work on special conditions.
Isis Free Spins – the bet also depends on previous stakes here. Payoffs are charged on special conditions too.
Free spins go on the casino's expense. Detailed description of bonus terms can be found on the Help.
Jackpots
Betsoft Gaming draws progressive jackpot on «Legend of the Nile» video slot. It is on the top of Ra Power Bar. It is possible to win during the basic spins only.
Legend of the Nile Interface
The model is available in multiply languages.
It is possible to set up how many coins of which value to stake. You can play manually or in automatic mode.
The user's settings allow to set up the sound and speed of the gameplay. It is also possible to choose convenient size of the screen.
Pay table consists of thematic pages with information about different symbols, description of bonuses, general rules and other details.
Bonus bars and counters are situated at the left of main gaming field. Payment, betting and balance screens are situated between the control panel and symbols.
It is not necessary to download «Legend of the Nile» video slot. Desktop version is available in browsers, which support HTML5. Mobile version was designed for comfortable playing on smartphones powered by iOS, Android and WinPhone.
Conclusion
It is an interesting, spectacular and high quality in all terms model with a beautiful design and diverse bonuses. We have no doubts, most of our loyal readers will love this game.
We should also say about low dispersion level, average payback, convenient interface and all necessary settings.
Play Legend of the Nile in Indian Casino for Real Money
You are welcome to test «Legend of the Nile» slot machine free at Casinoz.club or play this
slot
for real money in the online casinos, powered by Betsoft Gaming.
Please write responses about «Legend of the Nile» in comments and don't forget to score the game.