Manufacturers of video slots usually offer 3-reel or 5-reel slots to online casino customers. Such gaming machines seem to be the most popular. However users can come across models with one or more additional columns, which are used for special purposes. The images shown on them allow running various special bonus features, which make the gameplay more interesting and diverse.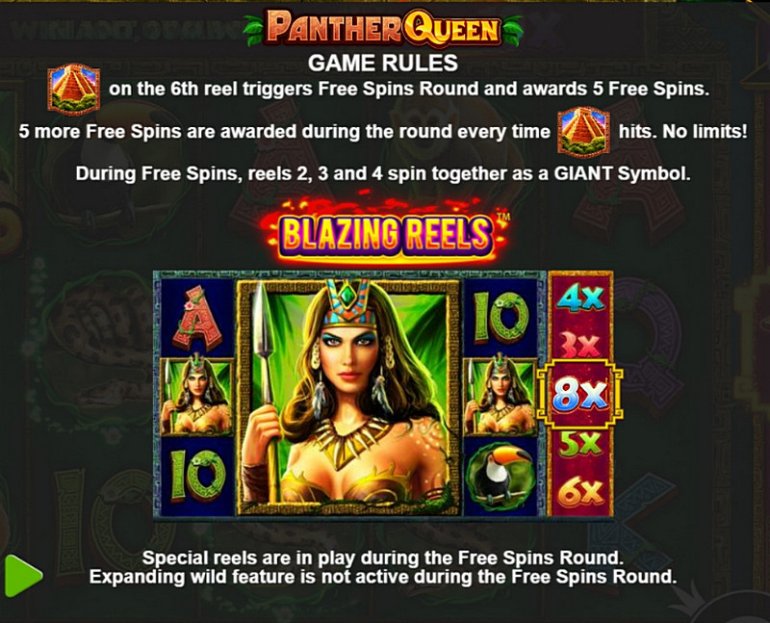 The article published on the portal Casinoz covers these slot machines, released by the famous software manufacturers. It should be noted that the games with extra reels designed exclusively to provide bonus options are discussed in this article.
We want to warn our readers in advance that this list cannot be considered as rankings. That's why all models are listed randomly. Detailed reviews of all the games can be found in individual articles. Follow the links to open them.
This game is offered by Pragmatic Play. Ten basic images and two special symbols are available on five reels. The sixth column shows multipliers, which range from 1x to 10x. An additional multiplier which appears in the middle is taken into account. It is necessary to determine the payout size for each of the formed combinations.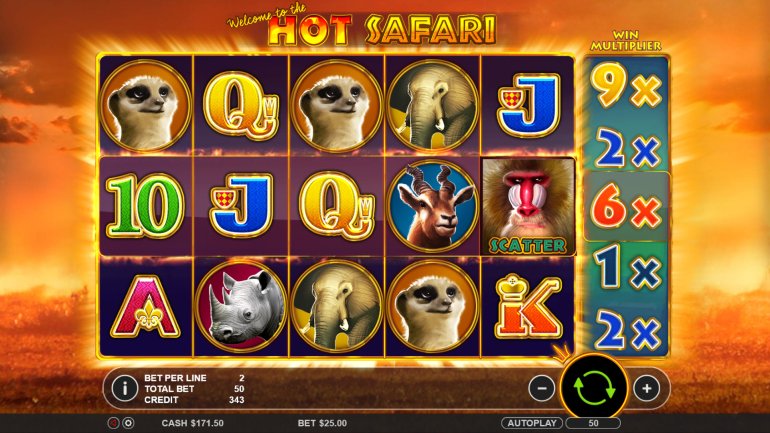 In addition, the sixth reel contains a special symbol. It triggers the bonus round called Super Wild. When you play it, wild pictures appear randomly on all reels. Details can be found in the review of the Hot Safari slot machine.
This 3D slot about characters of fairy tales was released by Playtech. Users may notice a wheel located from the right side of the five basic reels. It resembles a watermill. This wheel shows additional multipliers (2x, 3x, and 4x), and special images, which activate bonus features.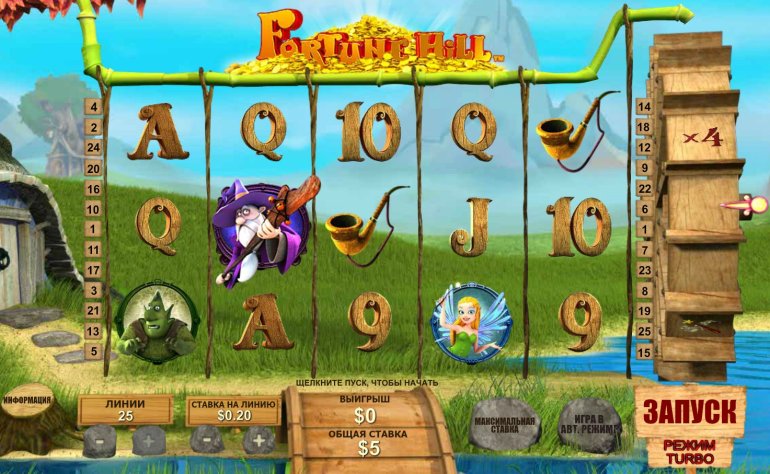 However some sectors of the sixth reel of the Fortune Hill slot machine are filled with symbols. In the middle users may notice an arrow. It indicates an element involved in the current round. When a multiplier comes up, it is used to calculate the payout for the formed combination. Other images can run free spins or trigger bonus rounds.
Developers of Skillonnet released the Steampunk Luck slot machine, inspired by a science fiction genre called steampunk. This slot has an extra reel. It starts spinning when three or more scatters appear on the basic five reels.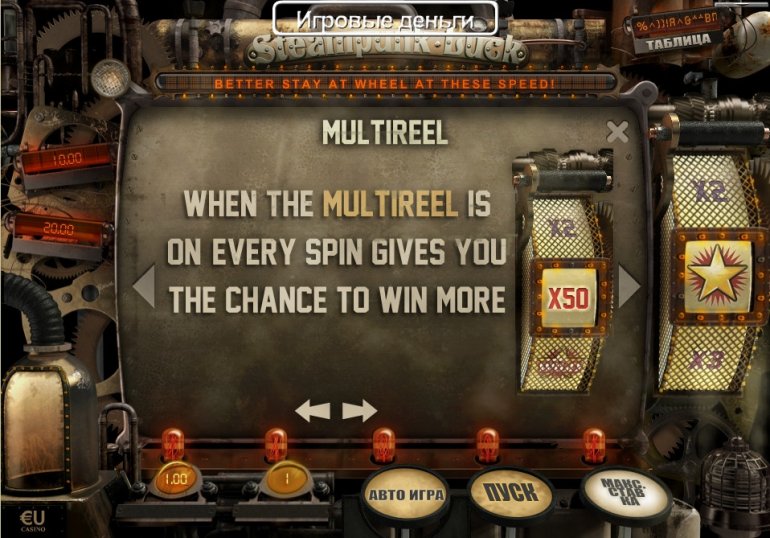 In this case, a free respin is activated with the help of the sixth reel. It can provide an additional multiplier that is taken into account while determining the payout amount. It may reach 50x. In addition, it provides additional benefits. They are discussed in the review of the Steampunk Luck slot.
The title of the X-ra Bonus Reels slot machine, released by iSoftBet, indicates that it offers extra bonus reels. There are two of them. The reels are located to the right of the three basic columns for standard combinations.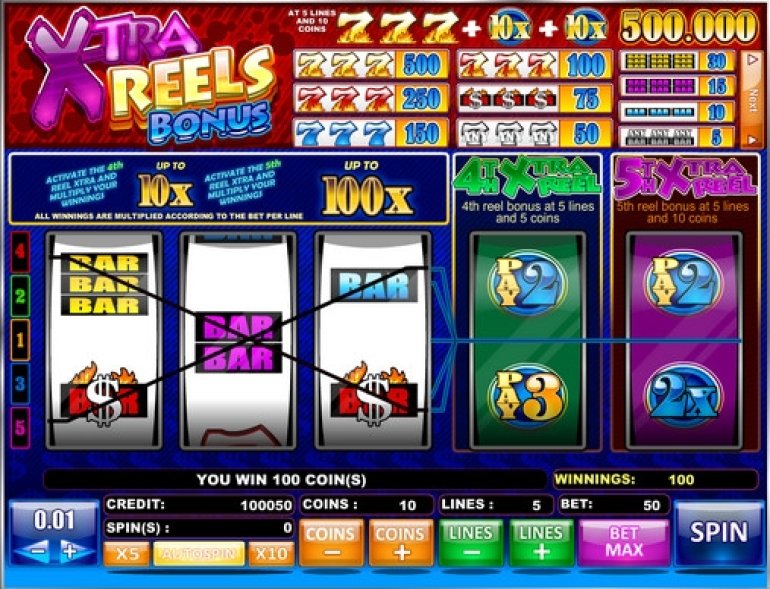 The bonus reels show extra multipliers ranging from 2x to 10x and an inscription Pay with numbers varying between 2 and 10. These multipliers are necessary to calculate payouts for chains. The Pay symbol provides the fixed payout in coins whose denomination was mentioned at the beginning of the spin.
This is another three-reel model of iSoftBet with two extra columns. The basic reels are used to form chains of identical images, and the fourth and fifth columns show special pictures. We want to emphasize that they are activated if you have placed a certain bet.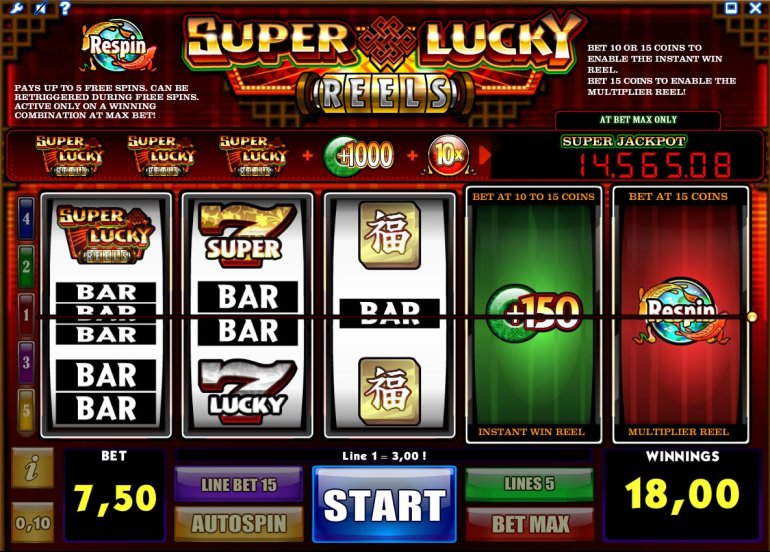 Special symbols allow activating respins, provide bonus payouts that reach one thousand coins and multipliers (up to 10x), which are taken into consideration while calculating payouts for winning combinations. More information is available in the review of the Super Lucky Reels slot.
There is the other game of iSoftBet with an additional reel that starts bonus features. The three basic reels show both standard and special images, and bonus symbols appear on the fourth one.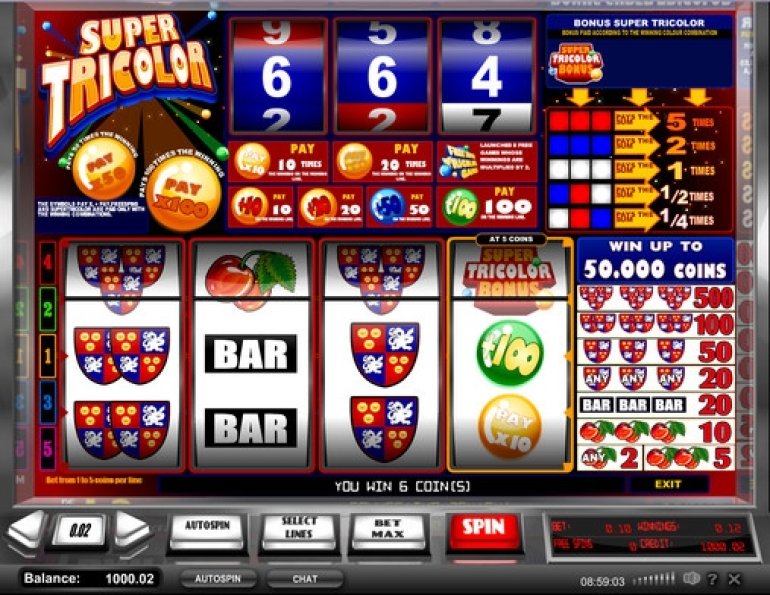 They provide payouts in coins, trigger free spins, activate bonus rounds and extra multipliers that increase the current payout for combinations. This reel is active only when you use five lines.
Conclusion
To be sure, not all slots with bonus reels are discussed above. Some models have not been mentioned intentionally, since, frankly speaking, they are outdated. We have surely forgotten some interesting slot machines. So, we will be grateful to readers of Casinoz for information about them.
Write about the gaming machines, which were discussed in the article, in the comments. Your opinion is important to us. Feel free to rate the games
P.S. This article will be updated, so stay tuned if you are interested in this topic.