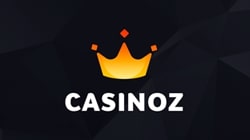 All American Double Up

How to Play All American Double Up
All American Double Up is a version of the popular kind of video poker with traditional rules. Standard 52-card decks without jokers are used in this game. Cards are obligatory shuffled before each deal.
The aim of the game is to collect a poker hand (one or more). It is possible to exchange up to five cards once for free. Traditional poker hands starting from a pair of jacks and ending with a royal flush are supposed to bring payouts in this game.
It is allowed to wager on one, fifty, or twenty-five lines. Users can bet up to five coins per hand. The range of their values can differ depending on the number of hands. For example, if you bet on a single hand, coin denomination can vary from ten cents to ten euros. However if you play twenty-five hands, the coin value ranges from one to fifty cents.
Keep in mind that the five-coin bet provides high payouts for a royal flush. Compare the number of coins: 250, 500, 750, 1,000, and 4,000 for bets in the amount of one- five coins, respectively.
During the gameplay, the user receives five cards and exchanges any number of them, if necessary. If a poker hand provided by the rules is formed, the payout is made.
When you play a few hands, cards are initially dealt on a single line. The customer selects the cards that he or she wants to hold. Then these cards appear in all hands. New cards are dealt from new decks for each hand. Payouts for all hands are added together at the end of the round.
The total winning credited for a round may immediately be collected by transferring to the main account. It is also possible to increase it while playing a game on equal chances. It is necessary to predict the color of a hole card. The correct answer means that your payout will be doubled. If the player makes a mistake, he or loses wagered funds. Users can try to double the payout up to five times in a row per a single round.
If you play All American Double Up video poker wagering five coins, you will be able to increase the level of theoretical payout percentage to 98.11%. When you play betting from one to four coins, this index will not exceed 97.05%.
All American Double Up Bonus games
The only bonus feature in this video poker is an increased payout for a royal flush, collected while playing five coins of any denomination.
All American Double Up Interface
Let's briefly discuss key features of the game interface. Even novice customers of online casinos are able to master them.
The main part of the screen is occupied by five cards and two paytables. They provide information about multipliers and payout for formed combinations. If you play a few hands, the upper paytable disappears. It is possible to open it by clicking on the button.
On the control panel there are elements for selecting the number of used hands, bet sizes, coin values, activating a game on equal chances, and so on.
Users can hold required cards by clicking on them with the mouse. All American Double Up offers tips. The game provides players with the opportunity to choose cards according to the basic strategy. We cannot tell you for sure whether it gives good or bad advices in different situations. We recommend that you should pay attention to our tips concerning this video poker in order to make correct decisions.
In the settings (a button with the key) gamblers can adjust the sound, select the desired graphics quality, turn off an offer to play a round that allows doubling a payout, and make other changes.
The section Help (a question mark) provides comprehensive information about this model.
There is no sense in downloading this video poker. Just open it in a window of your browser on the site of online casino.
Conclusion
It is most likely the best version of All American created for online casinos. Its advantages include: beautiful graphics, user-friendly interface, and excellent functionality. The theoretical payout percentage is high enough (for this variant of video poker).
Recommendations on All American
are available in a special section with strategies.
Play All American Double Up in Indian Casino for Real Money
It is allowed to test video poker without registration for conditional bets at Unibet, on the website of the manufacturer, or directly on Casinoz. If you want to play betting real money, it is available at many online casinos that use software released by Net Entertainment. Our reviews will help you to choose the most suitable establishment.
We are looking forward to seeing your comments. Feel free to rate this game. Share your opinion in the comments.