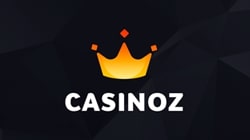 Rolling Stone Age Rolling Stone Age slot Review
The experts of Casinoz.club have tested thousands slot machines from the leading developers and young producers of software for online casinos. As you could understand, it is pretty hard to surprise our authors by unusual features of video slots now. However some producers still mange to do it.
Rules and all features of «Rolling Stone Age» model, developed by Core Gaming Studio, are discussed below. It has impressed the website's experts by original technical features and an unusual selection of gaming options. We highly recommend this game to those who love uncommon gambling games.
Rating
Excellent
8.67 /10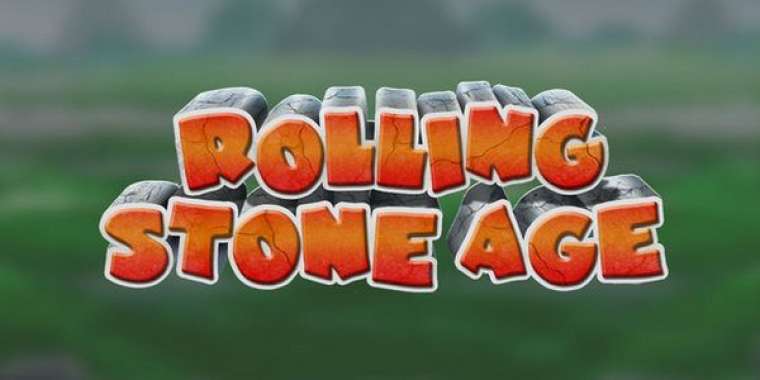 How to Play Rolling Stone Age slot machine
«Rolling Stone Age» online slot machine doesn't have a constant number of reels. It depends on current bet. Number of active lines is also linked to the bet you place. This way, proper reels and lines are activated automatically when you reduce or increase the bet.
It works in following way:
Bet from 0.20 to 0.60 dollars – three reels and from five to seven active lines;
Bet from 0.80 to 1.20 dollars – five reels and from twelve to twenty active lines;
Bet from 1.50 to 100 dollars – seven reels and from thirty to fifty active lines.
Symbols are located in three rows by 3x3, 5x3 or 7x3 patterns.
«Rolling Stone Age» offers basic symbols, Wilds, Bonus symbols, free spins, progressive jackpots and thematic prize rounds of different types.
Please pay your attention to the system of forming paid combinations. They are made by classic principals of three and more same symbols, but in unusual directions.
Three central reels should be considered main in this game. In case five or seven reels are used, winning combinations always begin from the three central reels. They may develop to the right and to the left. As usually only the longest combination at each line brings a payoff.
Wins are calculated by special indexes from x5 to x2500, provided by the rules for each of the possible combinations. They are multiplied by the bet per line. In case of numerous combinations formed in result of a spin, all payoffs are summarised.
There is no gambling feature in «Rolling Stone Age». Please read about special symbols and bonus options below in the review by Casinoz.club.
Rolling Stone Age Symbols, Wild, Scatter
The gaming symbols, imaged at the reels of this video slot, are colourful playing cards, funny 
dinosaurs
, a girl with fire hair and a logo of «Rolling Stone Age».
Now about the special symbols:
Wild (predator's skin) works as a joker. It brings no payoffs on its own, but replaces other icons, except the Bonus, when necessary.
Bonus (blue, violet and yellow dinosaur's eggs) – each of prize spins triggers a special bonus feature. It begins when small dinosaur gets out of the egg.
You can find more details about all symbols on the pay table and Help.
Rolling Stone Age Bonus games
Prize features of «Rolling Stone Age» video slot are presented in form of free spins with special bonuses.
Walk the Dinosaur Free Spins – Wilds in dinosaur's skin walk by the screen moving by one reel with each round during the spins.
Diplo Dollars Free Spins – from five to twenty free spins with stacked Wilds and extra multipliers from x2 to x5.
Ice Age Freeze Spins – from six to fifteen free spins. Wilds get «frozen» at the screen and remain at their positions till the end of this feature.
The casino pays customer's bet during all free spins. Number of active lines and an amount of the bet remain the same as in previous regular round.
Moreover, extra prize features may be activated during the basic spins. They begin by random number generator «will».
Bone-Us Upgrade – the player gets from one to eight free spins on upgraded number of reels, active lines and bet.
Dinomite – the heroine of the video slot appears at the screen and bursts up to seven reels. New symbols with numerous Wilds imaged in vertical stacks appear at these reels.
All bonus features are carefully described at proper pages of the pay table.
Jackpots
«Rolling Stone Age» draws three progressive jackpots.
Bronze Jackpot starts from three thousands.
Silver Jackpot starts from ten thousands.
Gold Jackpot starts from twenty thousands.
Amounts of the jackpots rise up due to 2% deductions from the customers bets. Progressive amounts are drawn randomly at the special screen. There you will see a thermometer, which shows lava temperature. Please find out details on the Help.
Rolling Stone Age Interface
Elements of the control panel are carefully described below.
Total Stake – an amount of the bet per spin;
Balance – state of the balance;
Winlines – number of active lines;
Total Win – an amount of the win.
Play button and menu are situated at the right of the reels. Automatic game is provided with limit settings.
An info line is situated below the reels. Current amounts of progressive jackpots are displayed at the top part of the screen.
You can play «Rolling Stone Age» video slot in browser or on smartphones using mobile version.
Conclusion
This is a truly unusual game with unique features. You can select how many reels to use and different surprises may wait for you in every spin: numerous payouts, free spins with bonus options, prize features, jackpots and etc.
Level of theoretical payback depends on how many reels and active lines you use, as well as of current amounts of progressive jackpots. It may reach 94.02%. Level of dispersion is above the average.
Play Rolling Stone Age in Indian Casino for Real Money
You are welcome to test «Rolling Stone Age» slot machine free at Casinoz.club and watch our demo video, which would help you understanding numerous nuances of rules and technical features of this model.
Real bets on this slot are accepted at the online casinos, working with Core Gaming.
Please write your responses about «Rolling Stone Age» in comments and score the game.