Modern customers of online casinos are spoiled by a huge variety of slot machines with numerous options, unusual design features, exciting themes, unique interface features, and other nontrivial characteristics. The market of virtual gambling includes a huge number of software manufacturers. That is why the competition in this field in immense.
Trying to draw the attention of users to their products, the developers of online gambling games have to use all their resources of creativity and imagination. Thanks to their efforts, really cool models that can surprise even experienced players are periodically released.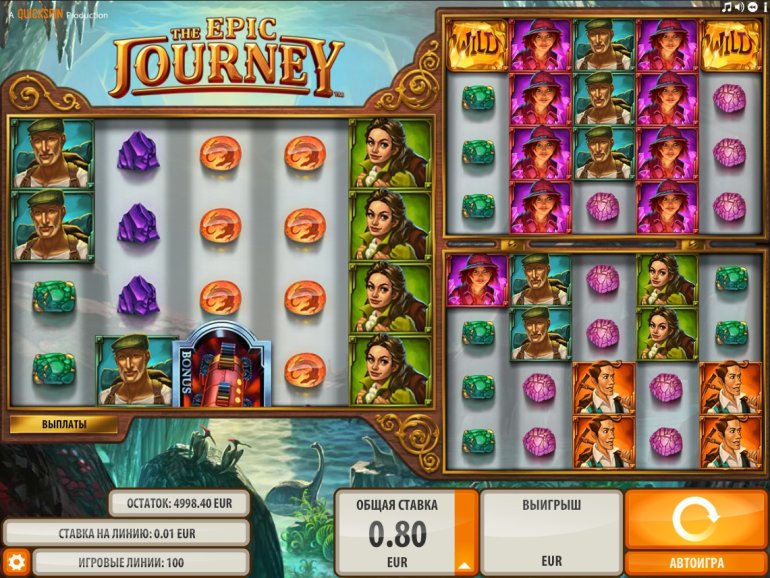 In this article we will talk about video slots whose main feature is the presence of several (mainly two) screens with either independently spinning or connected by common features sets of reels. These games are available in the ranges of different companies, so you will meet really cool slots.
It is important to note that models are discussed in random order and our review is not a rating. Some developers have a lot of such slots, so let's consider them, depending on a brand.
So, let's start.
Williams Interactive (WMS Gaming)
This company has been releasing multi-screen video slots since several years. Many of them are very popular among readers of Casinoz. Let us recall the most spectacular models.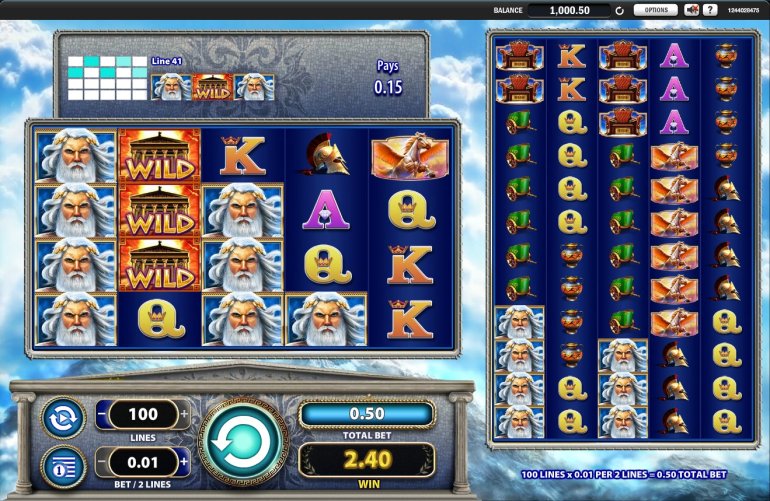 Zeus 1000
- This game has two screens with five reels on each of them. The first one has twenty symbols, and the second one includes sixty symbols. Users can use up to one hundred lines. Since the images form stacks, there are a lot of combinations. There are also special symbols, free spins, and other extra features.
Roman Chariots
- This slot has four screens: one of them is basic, and three others are additional. Gamers play using the primary set of five reels in regular mode. The game starts on the additional screens when the customer gets the opportunity to participate in free spins rounds. The payouts for them are calculated using additional multipliers.
Lunaris
- This game also has two screens of different sizes: five reels and four lines of images are displayed on the first screen, and the second one has five columns but twelve lines of symbols. Up to a hundred active lines, stacked images, free spins, and additional features are available for customers thanks to the developers of WMS.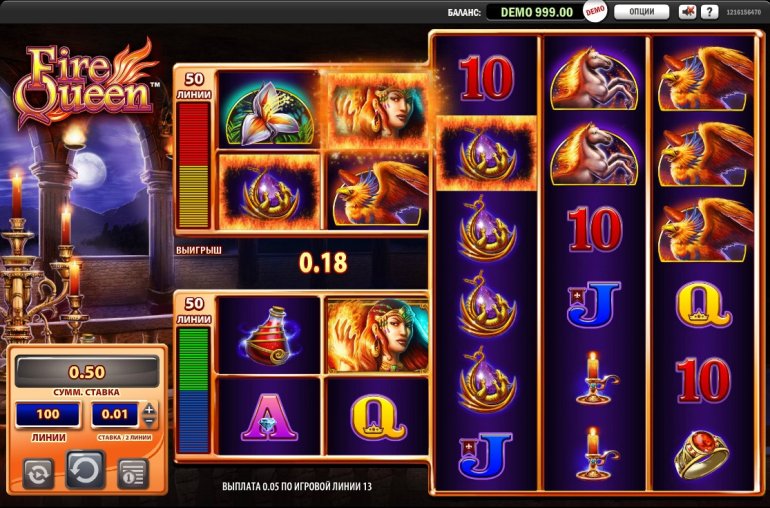 Fire Queen
- This model has three screens arranged according to the unique scheme. Two of them have only four images (2x2), and the third one has eighteen (6x3). It turns out that the game has five reels, and combinations can be formed on one hundred paylines, extending through all the columns. Read about its other features by following the link.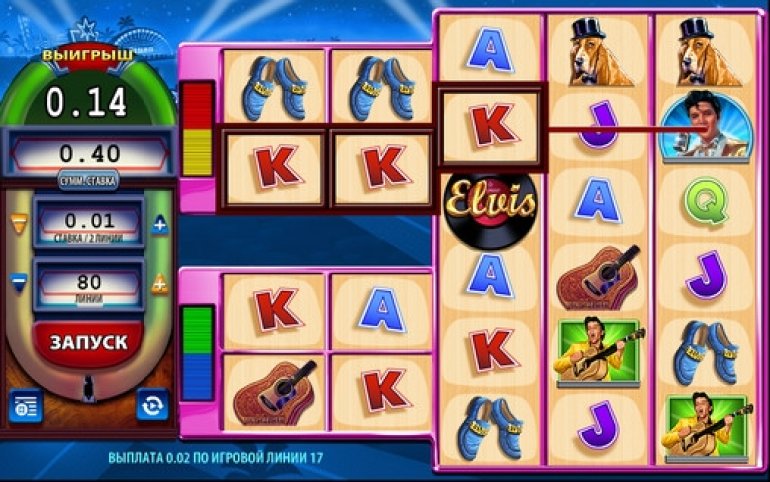 Elvis the King Lives
- This game is organized almost in the same way as the previous one. It has three screens, five common reels, but the number of active lines can be changed (from ten to eighty). There are also special gameplay options. Fans of Elvis Presley will surely enjoy playing this model.
Bruce Lee - Dragon's Tale - This cult video slot about martial arts offers four screens with five reels and three lines of images on each of them. Winnings chains are formed on them separately. There are great bonus features, free spins, additional multipliers, and other options.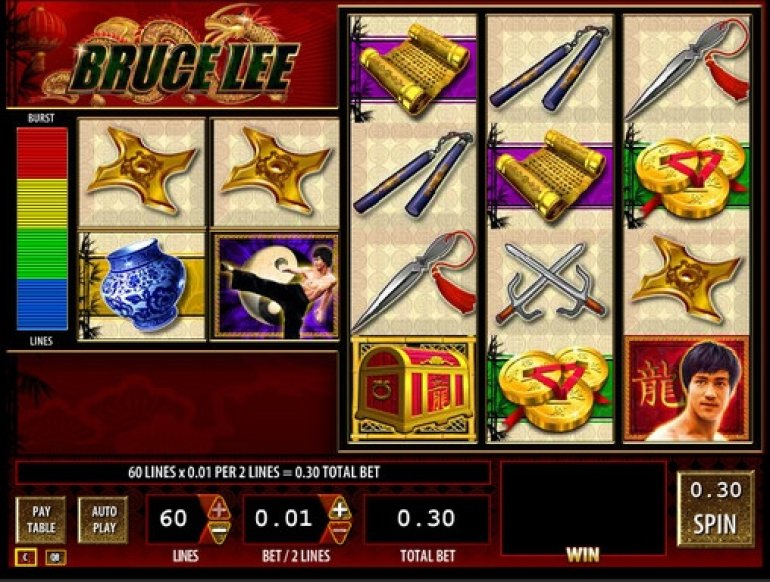 Bruce Lee - This is another game about Bruce Lee. Two screens are available in it: two reels and four images on the first one, and three columns with twelve symbols on the second screen. The combinations are common. They are formed on five reels. Special elements present in this slot machine have interesting features.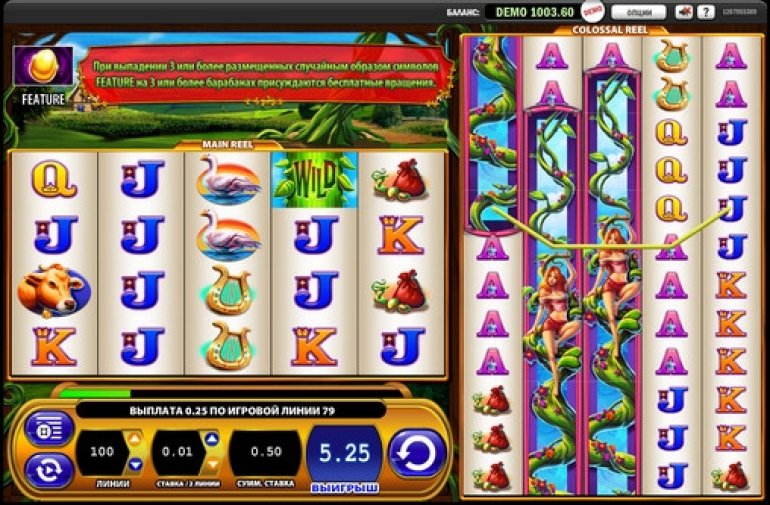 Giant's Gold - It is an incredible slot machine created on the basis of the fairy tale of Jack and the Beanstalk. It is a virtual analogue of the offline model that is very popular in the United States. It has two screens with columns of different heights. There are free spins, extra bonus features, special symbols, and other options.
The following developments of WMS Gaming are created according to the principles described above: Spartacus is about the legendary gladiator; KISS depicts the story of the cult rock band; Glitz is devoted to precious stones, and so on. We will not consider them in detail. If you are interested in them, read the reviews.
IGT
Video slots of this popular brand have deserved their good reputation to a greater extent thanks to their unique arrangement of symbols on the screen. In particular, the columns are often of different heights, so that images form diamond-shaped or triangular figures instead of lines.
The range of IGT also has multi-screen games. Let's consider the most interesting models.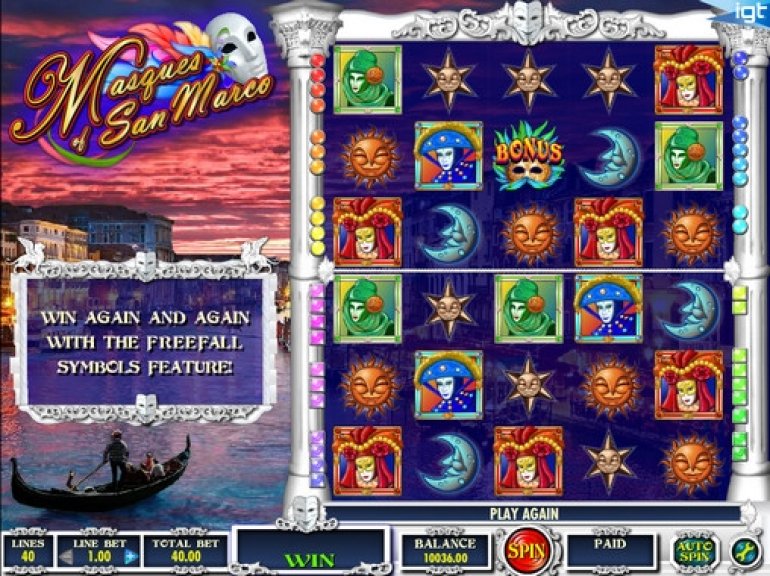 Masques of San Marco
- This slot machine will be interesting to fans of travelling to European countries, because it is devoted to the Carnival of Venice, held annually on the Piazza San Marco. The slot has two screens located one above the other. They have five reels and fifteen pictures. Users can make bets on twenty lines in each case. The FreeFall option, which promotes the formation of a large number of combinations per round, is a unique feature of this game.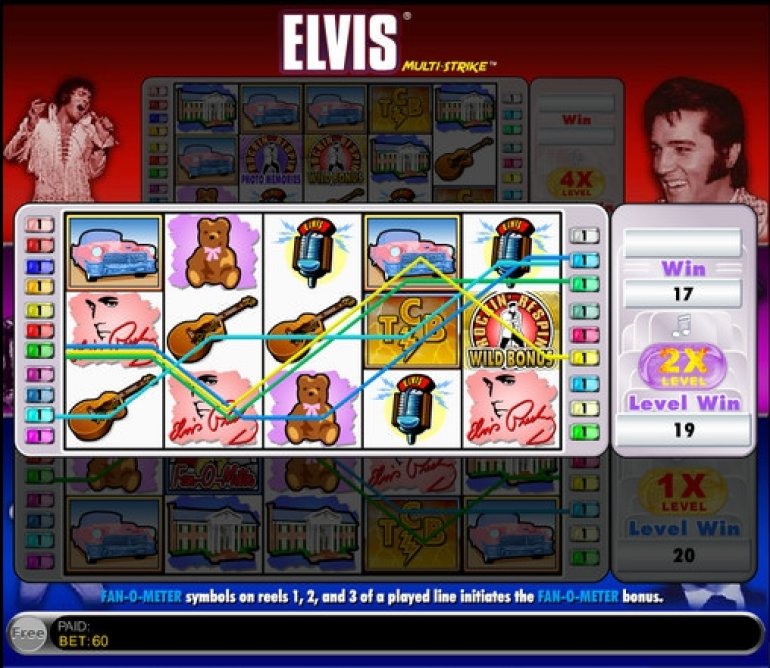 Elvis Multi-Strike
- This is another game of the King of Rock and Roll, which has a nontrivial design. The rules of this game allow using one, two, or three sets of five reels in each case. At the same time gamers can also activate a different number of lines. Read about this in our review, which also deals with the other features of this exciting video slot.
We are going to remind you one more time that IGT has some other models with unique design features.
Other Manufacturers
Read about some models of this type developed by various software manufacturers below.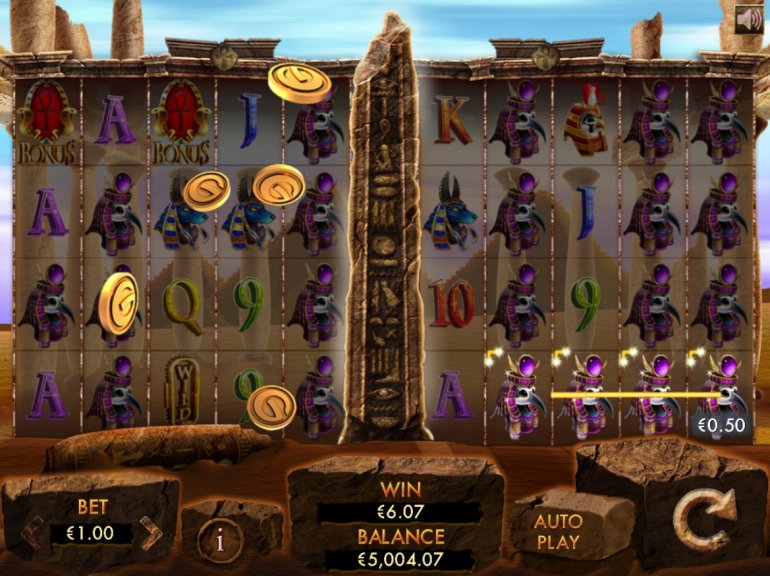 Temple of Luxor developed by Genesis Gaming - At the moment of writing it was one of the recent innovations in the world of online gambling. Initially, the game has two screens with five columns on both of them. The eleventh reel appears between them in the bonus round. It has the fully expanded wild symbol. It leads to the activation of free spins during which combinations can be composed of two-eleven images. The model also provides other cool bonus features, so we recommend that you should test it.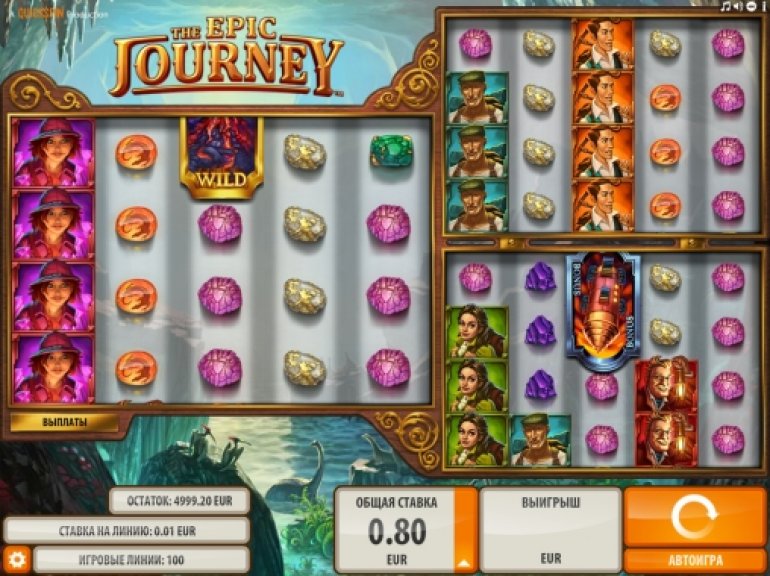 The Epic Journey
developed by Quickspin - The developers of Quick Spin presented a slot called a slot called The Epic Journey about the trip to the center of the planet. This game has three screens with five reels in each case. The first one has forty lines. The second and third screens have thirty lines each. Combinations are formed independently in separate sets. Various bonus options, special characters, and other features are provided.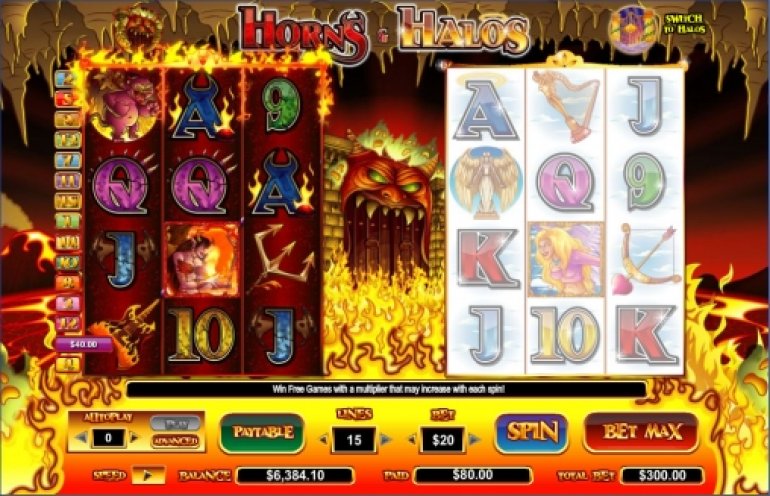 Horns and Halos
developed by Cryptologic - It is a quite unusual model of the famous company dedicated to the eternal struggle between good and evil. It has two screens. The first screen displays events that take place in hell. On the second screen, paradise is shown. Users should select one of the options, taking into account the gameplay features before they start playing.
Secrets of the Sand
released by Novomatic - This is a development of the well-known brand. In fact, it is a doubled slot machine with independent screens and sets of five reels. The bets should be equal in both cases. It has a round on equal chances, free spins, and other additional features.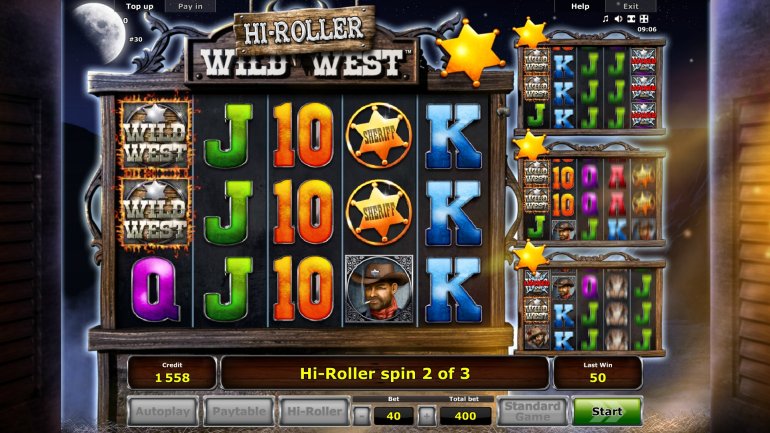 Wild West Hi-Roller
This is a new Novomatic video slot dedicated to Wild West with its sheriffs, cowboys, saloons, gunslingers, and villains. The game has four screens with independents sets of reels, which interact in various situations. Players can also activate two types of bonus bets. They launch additional features that make the gaming process more interesting and profitable.
Conclusion
It is interesting to know that many leaders of the industry, not to mention novice studios, do not release multi-screen video slots at all. So, we failed trying to recall any model of this kind developed by Microgaming or Playtech. It seems to us that the manufacturers of these companies find this kind of slot not promising enough. However this fact may have other explanations.
We have not discussed here classical three-reel models with an additional screen that can be activated upon receiving payouts. We will talk about them later.
To be sure, we have enumerated not all slot machines of this type. If you think that the review lacks the description multi-screen models, feel free to write about them in the comments.
We will probably publish later the second part of this review article if software manufacturers please us with cool slot machines of this type. Stay tuned and read new reviews on the website Casinoz.