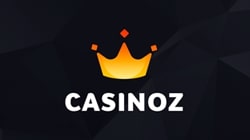 4 of a Kind Bonus Poker

How to Play 4 of a Kind Bonus Poker
In 4 of a Kind Bonus Poker you have to collect paid poker hands, playing according to traditional rules, which allow to exchange up to five cards for free.
Cards are dealt from a single 52-card deck. Cards are shuffled before each hand. Jokers are not used.
Standard poker hands starting from a pair of jacks and ending with a royal flush are paid. As mentioned above, a four of a kind is represented by three variations: aces, deuces-fours, fives, and fives-kings. Winnings for each of the three options are calculated on the basis of individual multipliers. The most valuable hand is four aces.
Bets can only be made on a single hand. It is allowed to wager ten, twenty, thirty, sixty, or one hundred credits in gaming currency. If you play betting the highest possible sum, the payout for a royal flush is disproportionately overestimated and reaches 80,000 coins. Keep this in mind while deciding how many coins you should bet.
Gamblers initially receive five cards. Then they have to select the cards that will be held. It is possible to use the auto hold feature, but users should rather play according to the optimal strategy, since the application does not always give the correct tips.
If after the exchange you have a hand provided by the rules, you will get a payout calculated according to the corresponding multiplier. Then you can start the next round or try to double this payout in a game on equal chances. It is designed in the most common way. You have to guess the color of a hole card. If you succeed, the amount will be doubled. If you fail, you will lose your money. Users can play it up to five times in a row per round.
According to official information from the manufacturer, while playing 4 of a Kind Bonus Poker properly, you can reach the theoretical payout percentage of 99.17%. However keep in mind that in individual sessions the outcomes can vary significantly.
4 of a Kind Bonus Poker Bonus games
4 of a Kind Bonus Poker does not offer bonus rounds and bonus payouts, except for the disproportionally high multiplier for a royal flush in case of the highest bet and jackpots that are depicted below.
Jackpots
4 of a Kind Bonus Poker offers four progressive jackpots. They are named for card suits. These amounts are accumulated independently. If someone wins one of them, the others keep growing. To get the jackpot, it is necessary to participate in a special round. It can be activated in any hand regardless of your bet.
If you are lucky enough, you will find yourself playing on a separate screen where you can notice twelve hole cards. You need to reveal them in any order until you will have three cards of the same suit. As soon as this happens, you will receive a jackpot that is names for a given suit.
It is impossible to lose in this round. If you win an opportunity to participate in it, you will get one of the guaranteed jackpots.
4 of a Kind Bonus Poker Interface
Most of our readers will surely be pleased to know that the game is quite understandable that makes it possible for even novice customers to master its interface features.
Users will see five cards in the middle of the screen. Above them there is a table with sizes of payouts for hands that depend on the bet.
The number of coins that can be wagered is selected on the control panel by clicking on one of the buttons. There are also elements that allow choosing the game speed, enlarging the window to full screen, turning off the sound, running a game on equal chances, and so on. Other options are not available.
Above the paytable there are icons that display the amounts of jackpots. If you hover the cursor over them, you will see information about the recent winners and the number of rounds.
Info windows located below the cards show data on the bet size and payout, as well as the tips related to the gameplay.
The model can be run in flash mode directly in the browser, so there is no need to download this video poker.
Conclusion
The design of 4 of a Kind Bonus Poker has nothing superfluous, so it is easy and convenient to play this kind of poker. The graphics seems to be pleasant and sound effects are supposed to be unobtrusive. However the main advantages of this game are favorable rules, low house edge, and several available jackpots.
We recommend that you should follow advices of professionals concerning
video poker strategies
. This version has a number of features that should definitely be taken into account in order to achieve best results. Bear in mind that it is necessary to wager the highest amount. Otherwise, you risk missing the opportunity to get a huge payout for a royal flush.
Play 4 of a Kind Bonus Poker in Indian Casino for Real Money
One of the best online casinos that offer video poker without registration in free mode is Jetbull. This model is also available there. The game described in this article can be found in other establishments with games released by EGT.
Do not forget to write your opinion about 4 of a Kind Bonus Poker in the comments. It is also possible to rate it with the help of asterisks by using a 1-10 scale.