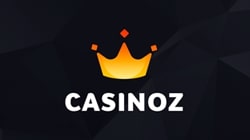 Wild Sevens

How to Play Wild Sevens
«Wild Sevens» video-poker is a model with traditional gameplay and special features. A virtual pack of fifty two cars with no jokers is used in for this game. All cards are shuffled after every deal necessarily. Full pack is used in every round.
The aim of the game is to make a poker combination provided by the rules. It is permitted to change up to five cards for free, but only once.
Sevens play part of jokers here and replace missed cards in poker combination. The only combination they are unable to complete is Natural Royal Flush.
The minimal poker combination provided with a payoff is Three of a Kind. The most valuable is Natural Royal Flush mentioned above. Four Sevens, Royal Flush with one or more sevens (Royal Flusg Wild) and Five of a Kind are paid by special indexes.
It is possible to play «Wild Sevens» video-poker in one hand. The range of bets per round varies from ten cents to one hundred euro. Increasing the bet doesn't give any special preferences to the customer.
Gameplay
First you need to place the bet. Then, after you click at start button, you get five cards lying face-up. You need to pick some of them to hold and change the rest. It is possible to hold all dealt cards.
In case you have a combination, provided by the table, made after exchange on your hand, you get an appropriate payoff.
A game of chance is not provided by the rules, so the total amount of the win is transferred to the gaming account instantly.
Wild Sevens Bonus games
There are no other bonuses, except the advanced functions of sevens, on this model.
Wild Sevens Interface
Now about functions of different elements of the control panel of this game:
Bet – select an amount of the bet per round;
Credit – quantity of credits at the balance;
Winnings – an amount of the payoff for a deal;
I – open the Help;
Max – place the maximal bet.
New deal is initiated by the edge button at the right.
The rules explain all stages of the gameplay and provide all possible combinations and describe other characteristics. The table of wins is available at the main screen. It shows potential payoffs according to the current bet.
An image of a gear wheel calls a window with settings for automatic Hold and speedy gameplay. It is also possible to switch off the sound and maximize the screen.
It is not necessary to download «Wild Sevens», because you can play in a browser. A special version for smartphones and tablets is provided.
Conclusion
The game may interest those who like numerous combinations in video-pokers. There is a plenty of them here due to the jokers. The control panel is quite comfortable, but the general style is up to your opinion. For us it is too motley and hard for visual perception.
We are not ready to say about payback of «Wild Sevens» that is possible to get playing by
optimal strategy
. You can find recommendations by this game at the special department of our website. We highly recommend the beginners to read this.
Play Wild Sevens in Indian Casino for Real Money
It is possible to test «Wild Sevens» free directly at Casinoz. This video-poker is available for real money in different online casinos powered by Playson software. You can see logos of such websites with links to the reviews below.
We also have a video-review of this poker that demonstrates all its features in action.
Please write your responses about «Wild Sevens» in comments and don't forget to rate this game.