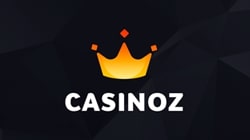 Blackjack Vegas Strip

How to Play Blackjack Vegas Strip
It is American blackjack played with 4 standard decks of 52 cards each with no wilds.
You can play on 1-4 hands and bet from as little as 20 cents to as much as 50 euro per each.
We will talk about side bets below.
The goal of the game in Blackjack Vegas Strip is to beat the dealer by getting a higher score than he does, never exceeding 21.
We discuss classic blackjack rules in one of the articles. You can find all the terms and step-by-step manuals by the link.
Here are the key features of Blackjack Vegas Strip:
The dealer deals 2 cards to himself and reveals 1 of them.
If the dealer's open card is an ace or a ten, he 'peeks' for blackjack.
If he has blackjack, the deal is over.
The dealer stands on any 17.
Insurance is offered when the dealer has an open ace.
Double is permitted on any first 2 player's cards.
The player can split the same-value cards.
The player will hit after split aces.
No surrender.
Even score on player's and dealer's hands means tie game. The customer gets his bet back.
Blackjack Vegas Strip pays regular odds:
Regular win – 1:1;
Blackjack – 3:2;
Insurance – 2:1.
No bonus payouts.
Blackjack Vegas Strip Screenshot
The design of the game imitates a real blackjack table in a land-based casino. It has a blue cloth with a traditional layout. Relaxing music is playing.
Blackjack Vegas Strip Bonus games
Blackjack Vegas Strip features 2 side bets:
21+3 Bet plays when player's first 2 cards and a dealer's open card form one of the poker combinations.
Pair Bet pays when the player has a pair in his first 2 cards.
Payouts by 21+3 depend on the combination value:
Flush – 5:1;
Straight – 10:1;
Three of a Kind – 30:1;
Straight Flush – 40:1;
Suited Three of a Kind – 100:1.
Pair Bet pays the following odds:
Mixed Pair – 6:1;
Coloured Pair – 12:1;
Perfect Pair – 25:1.
You can only place side bets after the main bet. They can be combined or staked separately.
Blackjack Vegas Strip slot free spins
Blackjack Vegas Strip doesn't feature free rounds of any kind.

Blackjack Vegas Strip Interface
The gaming field takes the central part of the screen. You will see the following betting fields on the cloth:
Circle – basic bet;
Pair – Pair Bet;
21+3 – bet on a combination.
Side bet odds are displayed at both sides of the dealer.
Info screens and controls can be found at the bottom:
Total Bet – an amount of the total bet;
Cash – state of the balance;
Win – an amount of the payoff.
Use '+/-' to set the bet in 'Bet'.
The set of controls changes depending on the gaming situation. You will only see the active buttons.
Re-betting is permitted. Sometimes you will see pop-up screens, for example, offering insurance.
User settings allow disabling the sound. Find a step-by-step manual and detailed description of the rules in the menu. No need to download Blackjack Vegas Strip.
Mobile Compatibility
Blackjack Vegas Strip mobile is a touch-adapted version, which provides comfortable gaming on all modern smartphones. No app needed.
General rules remain the same as in the desktop game, as well as all features described in the review.
Conclusion
Blackjack Vegas Strip by Red Rake makes a great impression due to its beautiful design and comfortable interface.
Pros:
High RTP;
You can play on 1-4 hands;
Awesome design and functional interface.
Cons:
The producer has announced the RTP of 99.78%. It is a pretty good number, but you can reach it only when playing by proper strategy.
Be careful with side bets. Find out more by the link.
Our articles at Casinoz.club will help you learn how to play blackjack and win.
Play Blackjack Vegas Strip in Indian Casino for Real Money
You can test a free demo version of Blackjack Vegas Strip at Casinoz.club right away. Look out for a button at the top of the page.
Famous online casinos powered by RedRake invite the gamblers to play this game for real money. Read expert reviews and customer feedback to choose a reliable provider.
Please share your opinion about Blackjack Vegas Strip in comments and don't forget to rate the game.