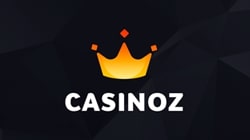 Ghosts of Christmas

How to Play Ghosts of Christmas slot machine
Die gemeinsame Beschreibung
Bei Ghosts of Christmas Video-Slot gibt es fünf Trommeln und zwanzig Linien (der Spieler aktiviert ihre Zahl nach eigenem Wunsch). Man darf auf diesem Spielautomat mit dem Einsatz auf eine Linie im Umfang von zwanzig Cents bis fünfhundert Euro spielen(zum Beispiel Europa Casinos). Es bedeutet, dass man auf das Spin bis Zehntausend Euro stellen kann.Video-Slot Ghosts of Christmas verfügt über die speziellen Symbole, den kostenlosen Starts, Bonusrunden und anderen Optionen.
Die bezahlten Kombinationen bei Ghosts of Christmas Spielautomaten bilden sich aus den identischen Symbolen, die auf den aktiven Linien gelegt sind. Sie sollen nacheinander, seit der ersten Trommel gehen. Die minimale Zahl der Symbole in der Kombination – drei oder mehrere, das hängt von der Art des Bildes ab.
Die Summe des Gewinnes wird nach dem Einsatz, der auf eine Linie gemacht ist, und dem Koeffizienten der Kombination (bis х10 000) gerechnet. Sie werden aufeinander multipliziert. Nach einer Linie bei Ghosts of Christmas kann nur die ältere Kombination bezahlt werden. Alle Gewinne, die dem Kunden für Spins gerechnet werden, werden zusammengefasst und auf seine Rechnung gesendet. Es gibt hier keine Runde für die Multiplikation.
Ghosts of Christmas Symbols, Wild, Scatter
Die Symbole
Auf den Trommeln von Ghosts of Christmas Slot werden Sie die Darstellungen der Hauptfiguren der Geschichte von: Skrudge, Marlie, drei Gespenster, Bob und Tim sehen. Auch kann man hier die Gans auf dem Teller und die Bezeichnungen der Nominalwerte der Spielkarten von Dame bis As sehen.
Drei Symbole, die sie bei Automaten Ghosts of Christmas treffen, sind speziell. Wild (Skrudsch), Scatter (Marlie) und Bonus (Uhr).
Wild kann gleich dem gewöhnlichen Symbol gelten und die Kombinationen nach den allgemeinen Regeln bilden. Auch ist er fähig, andere Bilder (außer Scatter und Bonus) zu ersetzen, wenn es darin eine Not gibt.
Scatter im Spielautomaten Ghosts of Christmas wird unabhängig von dem Platz auf den Trommeln bezahlt. Zwei, drei, vier oder mehrere solche Symbole geben eine höhere Auszahlung als einen, fünf, fünfzig oder mehrere allgemeinen Eisätze.
Drei und mehrere Scatter starten bis fünfzehn kostenlosen Spins nach dem vorliegenden Einsatz und der Zahl der Linien auch. Für Bestimmung der Zahl der Starts, soll der Spieler einen Scatter auf dem Bildschirm wählen. Die Auszahlungen im vorliegenden Spiel werden nach den verdreifachten Koeffizienten gerechnet. Von drei zusätzlichen Symbolen ist das Recht auf noch zehn Spins verfügbar.
Der Bonus dient für den Start der Bonusrunde bei Ghosts of Christmas Videos-Slot. Damit er startet, sollen sich drei Bonusse auf der aktiven Linie erscheinen.
Ghosts of Christmas Bonus games
Die Bonusspiele
Es gibt drei Bonusrunden bei Ghosts of Christmas Spielautomaten. Sie verkörpern Zukunft, Gegenwart und Vergangenheit von Skrudsch (nach dem Sujet der Erzählung). Jedes Mal, wenn der Spieler das Recht für die Teilnahme im Spiel bekommt, es wird zufälligerweise bestimmt welches Spiel anfängt.
Darin muss man die Gegenstände wählen, die sich am Bildschirm befinden. Man hat drei, vier, fühf oder mehrere Versuche (nach der Zahl der Symbole in der Bonuskombination). Die Punkte, die der Spieler wählen wird, werden die Summe der Auszahlung bestimmen.
Ghosts of Christmas Interface
Das Interface
Detailliert werden wir die Besonderheit des Interfaces Ghosts of Christmas Videos-Slot nicht beschreiben, da viele große Online Kasinos, die auf der Playtech Software funktionieren, geben eine Möglichkeit die russische Version der Spielautomaten herunterzuladen. Das erlaubt Ihnen ihn selbständig zu studieren.
Neben den Trommeln, in der linken unteren Ecke sitzt Skrudsch, der allen aufmerksam beobachtet, was am Bildschirm geschieh und reagiert auf die erfolgreichen Spins. Im Spiel gibt es die grundlegenden Settings und die Informationsabteilung.
Conclusion
Schlussfolgerung
Ghosts of Christmas ist ein interessantes Video-Slot, das den würdigen Platz in den Glücksspielen von Playtech besitzt. Er ist von der Graphik, dem Satz der Spieloptionen, den Koeffizienten der Auszahlungen und den übrigen Besonderheiten gut. Es ist auch wichtig,dass Ghosts of Christmas auf Russisch verfügbar ist, doch ist dieses Faktor für vielen Casinoz Leser grundsätzlich.
Play Ghosts of Christmas in Indian Casino for Real Money
Spielplätze
Viele große Kasinos, die auf der Playtech Sofware funktionieren, bieten das neue Video Slot Chost of Christmas an. Sie haben auch die russischsprachige Version. Dazu gehören Tropez Casino und Europa Casino. Die Spielautomaten sind ohne Registrierung sogar für die Probeeinsätze nicht verfügbar, man muss einen Spielkonto obligatorisch eröffnen.