 Chain Reactors Review
Online casino gambling games that cannot be attributed to any traditional genre of gambling are becoming more popular in the modern world. Reviews of dozens of similar models have been published on the pages of the portal Casinoz. Today we are going to talk about one of them. This model is called Chain Reactors from Random Logic. It is a funny and exciting game that allows users to compete not only for a considerable payout but also for progressive jackpots.
Rating
Excellent
8.38 /10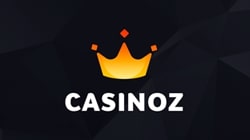 Play Free Demo Chain Reactors without registration
Users can find an arcade online game called Chain Reactors at 888 Casino. We recommend that you should download the application and open an account, since video slots and other games are not available without registration.
How to Play Chain Reactors
Chain Reactors is a
free arcade game
, which provides payouts for lines of identical symbols and has amusing characters. Each of them has its own name: Sunny, Spiky, Goldie, Flirty, Cyclo, and Zoid.
All of them have different values. Multipliers for each charcter are mentioned in a special table. They range between 0.1x and 100,000x.
Characters appear on the screen at the beginning of each round. They are placed according to the 5x5 scheme. Winning combinations are formed of five or more adjacent symbols that create either vertical or horizontal lines. Characters that form these chains explode and are replaced by those symbols that fall down. Basically, this process may go on forever.
Payouts for combinations are added together and transferred to the user's account at the end of the round. The game on evqual chances that is typical for many video slots is absent in Chain Reactors.
At 888 Casino it is allowed to play Chain Reactors wagering from five cents to five dollars.
Jackpots
Chain Reactors has three progressive jackpots: Mini, Midi, and Maxi. They vary in sizes and initial amounts from which the accumulation starts. Jackpots are drawn with the help of the Goldie symbol (yellow smiley face). The smallest of them will be owned by those who will collect five Goldie symbols. Six of these symbols provide the average jackpot. From seven to twenty-five Goldies allow getting the highest jackpot.
Chain Reactors Interface
The screen of Chain Reactors is divided into several parts. The largest one is occupied by the playing field. A window in which there are payouts for combinations is located on the right. On the left there is a table of progressive jackpots and multipliers. In the lower part of the screen users can notice the control panel.
It makes sense to describe the main elements of the interface. There are a few buttons, so that it is easy to master them.
Stake is used to select the bet size per round
Bet is used to start playing
Auto Play activates automatic mode
Payouts shows multipliers
Jackpots shows current sizes of jackpots
Winnings provides information about payouts
Balance provides information about the number of credits on the account
The only option is an opportunity to turn off the sound. The toolbar has an info line, but only humorous phrases appear in it.
Should You Play Chain Reactors for Real Money in India?
It is always amusing and exciting to play such games. They attract with the possibility of obtaining numerous combinations in one round and spectacular gameplay. Anyway, such models as Chain Reactors are not worse than traditional slot machines. By the way, users can compete for several progressive jackpots in this game.