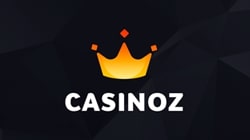 Bonus Poker

How to Play Bonus Poker
Bonus Poker uses a standard deck of fifty two cards without jokers, necessarily shuffled before each deal.
It is possible to play for one, five, ten, fifty or one hundred hands. If you place bets per multiply boxes, a special deck is used for each of them.
Aim of the game is to make a poker combination provided by the rules. You can change up to five cards, but only once.
It is possible to place up to five coins per each of the active hands. The coin value should be clarified at the online casino. It depends on number of boxes and decision of the administration.
The maximal bet provides the gamblers with a kind of privilege. In particularity, if the player places five coins, payoff for Royal Flush is increased. Please see the pay table to make it sure.
Bonus Poker pays standard poker combinations from pair of jackpot to royal flush. Special multipliers are provided for three varieties of Four of a Kind.
Gameplay
Let's discuss details of the gameplay step by step.
First of all you have to choose the coin value and place the bet in chips. If you play for multiply hands, bets must be same.
In the beginning of the round you receive five cards. You can hold any of them. These cards are duplicated on all active hands.
If you change the cards, new are dealt from different decks on each of the hands. When any combinations are formed, payoffs are made according to the multipliers, provided by the table.
Then you may collect money or try to increase the win in the gambling feature. This round takes place at the special screen with five face-down cards. One of them belongs to the dealer. You need to reveal any of the rest four. Your card is compared to the croupier's:
If your card is higher, your payoff is doubled up.
If the dealer's card hits yours, you lose the bet.
If the cards are equal (suits don't make sense), draw game is declared and both parties break even.
It is possible to play several times in this round. You can collect money at any stage. As soon as you withdraw the win, the current round is over.
Bonus Poker Bonus games
Except the special payoffs by different types of Four of a Kind, Bonus Poker doesn't offers any prizes or bonus options.
Bonus Poker Interface
Bonus Poker video poker supports multiply languages.
The control panel contains numerous buttons to select an amount of the bet and control the gameplay at all stages.
Automatic hold function can be disabled. The menu button is situated at the right top corner of the screen. There you can get to the Help and maximize the screen. It is also possible to switch off the sound.
Bonus Poker is available in a browser, so you won't download and install it to the hard drive.
Conclusion
Attractive rules, an opportunity to play on one or multiply hands, the convenient interface, the basic settings, availability in a browser, the wide betting limits – are the major advantages of this model. Perhaps, somebody may dislike too simple design and plain graphics, but these features are not so important for gambling games of this kind.
According to the Help, Bonus Poker lets the gamblers get a payback over 99%. To reach such an index, you have to play by the optimal strategy. If you don't think you are experienced enough, please use auto hold feature. And don't forget to play video pokers only by five coins.
We highly recommend the visitors to read
experts recommendations
and basic rules of video pokers.
Play Bonus Poker in Indian Casino for Real Money
Bonus Poker is available for free testing at Casinoz. Moreover, we have a video about this game.
To play this video poker for real money, we suggest you to go to the online casinos powered by Habanero. Choosing the portal, please count on opinions of our experts and pay attention to responses of customers.
Please comment if you like this novelty or not. You can share impressions and rate this game by ten-point scale.