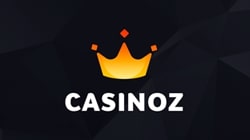 Wild Antics

How to Play Wild Antics slot machine
«Wild Antics» slot machine has five reels of different symbols, necessary for making paid combinations and prize options. The screen has fifteen cells for symbols.
Same bets are accepted per twenty pay lines, always active on default. It is possible to stake from one cent to twenty five dollars per each. This way, the slot accepts from twenty cents to five hundred dollars per spin.
Except the basic symbols, the customers get access to the elements with advanced functions, as well as some original bonuses, which we would like to discuss in the proper paragraphs of the article.
Winning combinations are formed of the basic symbols only at the active lines. Several same characters or objects have to make a solid chain, starting from the first left reel necessarily. All exceptions are discussed below.
An amount of the payoff is calculated by multiplying the bet per line by the index of formed combination (from x4 to x500). Multiply combinations can be formed in result of a single spin, but only at different lines.
A game of chance is not suggested by «Wild Antics». The total amount of the win is instantly withdrawn to the customer's account.
Wild Antics Symbols, Wild, Scatter
A freaky caterpillar, a funny ladybug, a squint snail – these and other insects are imaged at the screen of this slot. Moreover, stacks of logos of «Wild Antics» and card sings also show at the screen.
The following special symbols are provided:
Wild (a blue ant) can bring payoffs on its own working by the general rules, but it is also able to replace ordinary symbols in combinations when necessary.
Bonus (a character with a scoop-net) shows at the first and third reels. It triggers bonus options when it makes combinations with ants. To make it, you need to get two such symbols at the screen and one of the elements mentioned below.
Bonus (different kinds of ants: worker, soldier, colonel and the queen) show only at the fifth reel to trigger thematic bonus games.
More details of all symbols is available on the pay table.
Wild Antics Bonus games
This video slot offers multiply
prize rounds
. They are triggered by two bonus symbols in combination with one of the ants at the fifth reel. All prize options are free spins with advanced features:
Worker Ant Free Spins;
Soldier Ant Free Spins;
Colonel Ant Free Spins;
Queen Ant Free Spins.
We won't discuss the terms of free spins in details here. The gameplay is automatic and doesn't require your active participation.
Moreover, «Wild Antics» offers Jet Pack Antics feature, which might begin during any regular spin. It offers the following options:
Aardvark Antics – random reels are filled with Wilds, while number of the active lines gets higher, up to forty.
Wild Antics – some symbols turn into Wilds.
Frantic Antics – symbols at the screen are moving in the proper way to form new combinations.
Colossal Antics – ants are moving in a column by the screen and form huge Wilds.
Detailed description of all bonuses can be found on the Help. They are provided with screenshots.
Wild Antics Interface
You can see the following elements at the control panel of this game:
Total Bet – select an amount of the bet per round;
Spin – run a new spin;
Autoplay – switch to the automatic mode;
Paytable – open the pay table and rules;
Balance – a state of the customer's balance;
Total Won – an amount of the payoff.
Menu button is situated at the top right and leads to the Help with detailed description of the rules and all features.
The user's settings provide an opportunity to switch off the sound and set up size of the screen. The automatic game offers advanced settings.
It is not necessary to download «Wild Antics» slot machine, because you can play in a browser.
Conclusion
This video slot impresses by the great variety of bonus options. Unique functions of Wilds, thematic prize spins, special symbols – all this is pretty exciting even in a training mode.
Other advantage of this game is a truly wide betting range. The volatility is low, while the payback is a little below the average.
Play Wild Antics in Indian Casino for Real Money
You can play on «Wild Antics» slot machine for real money at different websites powered by Blueprint software. One of them is Unibet Casino, which also offers to test this slot free.
We recommend you to watch our video review of this slot. It should be useful for the beginners.
Please share your opinions about this slot in comments and rate this game.